The South Carolina Retail Association (SCRA) is a non-profit trade association whose mission is to improve the public image, effectiveness and profitability of the retail industry across the state.
SCRA represents the interests of individual merchants before the members of the South Carolina General Assembly and serves as a vital link between retailers and state government departments and agencies.
South Carolina Retail Association Staff and Elected Leadership:
SCRA is led by an experienced team of professionals, each with a unique area of expertise.
Together, they share a common mission – to inform, guide and advocate for the retailers of South Carolina.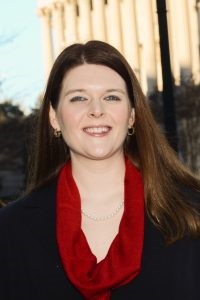 SCRA's Executive Director Lee Ann Watson most recently served as general counsel of the South Carolina Human Affairs Commission. She previously practiced law in the Myrtle Beach area. Watson is president-elect of the Columbia Capital Rotary Club and has volunteered with the South Carolina Bar Association's mock trial programs. Watson is also a graduate of the S.C. Certified Public Manager Program and a Riley Fellow through the Diversity Leaders Initiative. The Board of SCRA believe Watson's work experience and training, have charted her on a course for great success as SCRA Executive Director.
Watson received her Bachelor of Arts in Political Science from Furman University and is a graduate of the University of South Carolina's School of Law. She lives in Columbia, SC with her husband, Spencer.
Email Lee Ann
Phone: 843.340.7989
Post Office Box 5813  ǀ  Columbia, SC  29250